The beginning of the year is always such an emotional period in my life. Though it signifies a fresh start, it more often than not, reminds me of my younger self. You see, I used to pray for the world to end at midnight on New Year's say when I was growing up. I didn't quite like the life I was living and I felt there wasn't much that could be done about it so instead of enduring, we could all just leave this place. For good.
The fact that I am typing these words means I didn't get what I asked for. Unfortunately. Or fortunately… depending on who's reading this. However, I guess there are things and people I am grateful for. So… not bad, I guess.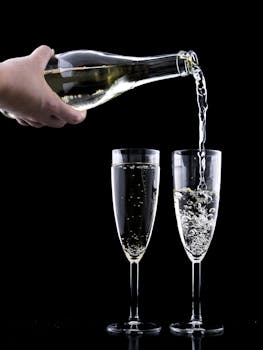 Anyway, I have been putting off writing for a while because I felt like I didn't have anything worth saying. The last thing I wanted to do was bring people down with my words. However, the more I thought about it, the more I realized, we all have days when we don't necessarily feel like our best selves. Does it mean that we give up on living till that changes? Absolutely not! We keep living. We keep moving. We keep trying to work our way through it all while remembering to count our blessings one by one. It may not make us feel better all at once, but it is better than focusing our energies on denying what we're feeling or… allowing our feelings to overwhelm us into… nothing.
Right now, right here, these words are more to myself than anyone else. However, I know that I am not entirely alone in my experiences and the way I feel. I truly believe that our lives and experiences are more connected than we realize. So I hope that just as I am trying to pick myself up, you would too, wherever you are.
It's okay if we don't get up the first time. All that matters is that we keep trying. Let's keep trying.
We can do this!
Happy new year, lovely.
Nana Agyeiwaa Nyameba
P. S. An activity in my devotion last week was to listen to Raise a Hallelujah by Bethel Music and it's been speaking to me since. I hope it speaks to you too.